BoardBench: Our strength is in who we are.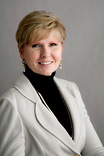 Nancy May is CEO of The BoardBench Companies the parent company of  BoardBench®, the Women's Global Business Alliance and Peer Counsel®.  Ms. May has more than 25 years experience as a strategic advisor to CEOs and executive management in evaluating, designing, developing, and implementing strategic business opportunities. Utilizing both new and trusted methodologies and technologies, she has worked in a broad variety of industries including: automotive, energy/utilities, technology, healthcare, consumer goods and services, education, financial services, industrial manufacturing, media, communications and others.

Advisors:
 
Michael (Mike) Critelli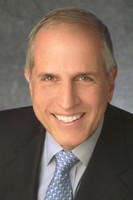 Michael J. Critelli has had a long and distinguished career as a company, industry, and community leader.  He is currently a member of the Board of Directors of Eaton Corporation. He served as Chief Executive Officer and Chairman of Pitney Bowes Inc. from 1997 to 2007 and served on its board until the end of 2008. As Executive Chairman, he led the company's focus on emerging opportunities in the external environment, including postal reform and transformation in the U. S. and globally, and market opportunities arising from the company's innovation and leadership in areas such as health care, government services and corporate social responsibility. He also concentrated on building upon the company's already strong positions in corporate governance. Under his leadership as CEO, the company evolved from a collection of diverse businesses into a focused Mailstream industry leader, while increasing revenue by 50%.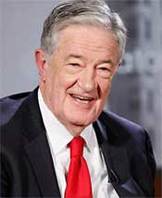 Jack Devine is a founding partner and President of The Arkin Group LLC, which specializes in international crisis management, strategic intelligence, investigative research and business problem solving.  He is a 32-year veteran of the Central Intelligence Agency ("CIA").  Mr. Devine served as both Acting Director and Associate Director of CIA's operations outside the United States from 1993-1995, where he had supervisory authority over thousands of CIA employees involved in sensitive missions throughout the world. In addition, he served as Chief of the Latin American Division from 1992-1993 and was the principal manager of the CIA's sensitive projects in Latin America.
Between 1990 and 1992, Mr. Devine headed the CIA's Counternarcotics Center, which was responsible for coordinating and building close cooperation between all major U.S. and foreign law enforcement agencies in tracking worldwide narcotics and crime organizations. From 1985-1987, Mr. Devine headed the CIA's Afghan Task Force, which successfully countered Soviet aggression in the region. In 1987, he was awarded the CIA's Meritorious Officer Award for this accomplishment.
Mr. Devine's international experience with the U.S. government included postings to Latin America and Europe. During his more than 30 years with the CIA, Mr. Devine was involved in organizing, planning and executing countless sensitive projects in virtually all areas of intelligence, including analysis, operations, technology and management.
He is the recipient of the Agency's Distinguished Intelligence Medal and several meritorious awards. He is a recognized expert in Intelligence matters and has written Op-Ed articles for The Washington Post, The Wall Street Journal, The Financial Times, Foreign Affair Magazine, The World Policy Journal, Politico and The Atlantic Monthly. He has also made guest appearances on National Press Club, CNN, CBS, NBC, MSNBC, Fox News, CSPAN, Bloomberg News as well as the History and Discovery channels, PBS, NPR and ABC Radio.
In the private sector, Mr. Devine serves on Kohl's Cyber Security Advisory Group as well as SAP National Security Services (NS2) Advisory Board. He previously served on the CyberCore Advisory Board and the Secretary of Navy's Advisory Board. Mr. Devine resides in New York City and is a member of the Council on Foreign Relations. He speaks Spanish and Italian.
Mr. Devine's book, "Good Hunting! An American Spymaster's Story", a New York Times bestseller, was published in June 2014. It focuses on his Agency career and the role of Covert Action in the past and the future. He is represented by Leading Authorities for all speaking engagements. Book orders are handled by his Publishing Company, Farrar, Straus and Giroux.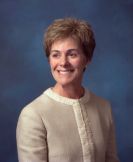 Evelyn Follit has been recognized as one of the top 10 CIOs in the U.S.  She has over 35 years experience in the Information Technology industry, including eight years as SVP and Chief Information Officer of RadioShack.  While under her leadership, RadioShack's I/T operations were listed as one of the top 100 places to work. Prior employers have included AC Nielsen, Dun & Bradstreet, ITT, and IBM. Her broad-ranging responsibilities have provided a rich perspective on technology innovation, hardware design, software development, and the pricing of hardware, software, consumer electronics products and services.
L. Lynne Hall advises academic, corporate, and philanthropic organizations as well as venture investors on the avoidance of litigation and on creation, protection and extraction of maximum value from intellectual capital.
Prior to founding Management Counsel, Ms Hall established her reputation in the fields of strategic management predicated on scenario-based planning with General Electric and AT&T in the US, Royal Dutch Shell in Canada, and Arthur Andersen in the EU.  In field enterprise development, she led initiatives in emerging economies for the Breton Woods Institutions including the International Monetary Fund, the United Nations Development Program, and the World Bank.
Ms. Hall previously served on the EthicScan Advisory Board, and the editorial board of Corporate Ethics Monitor.  She is a former Fellow of Institute of Directors and has served on the boards of the United Way of America, the Faculty of Management at the University of Toronto, and the Canadian Tire Corporation where she chaired the company's inaugural Committee on Corporate Social Responsibility.
Educated at Harvard Business and Law Schools, Yale Law School, London School of Economics, and INSEAD, Ms. Hall, a Fulbright Fellow and recipient of the George C. Marshall Prize, was appointed as Executive-in-Residence at the Graduate School of Business Administration at Queen's University in Kingston, Ontario where she conducted an influential study of Canadian graduate level business education. Subsequently, she was appointed Visiting Fellow at ESAN in Lima, Peru and later to the same position at the European Institute for Advanced Studies in Management in Brussels, Belgium.
Among Ms. Hall's publications are "Using Intellectual Assets as a Success Strategy," Journal of Intellectual Capital; Latecomers Guide to the New Europe, American Management Association; Doing Business in the New Europe: How the Market Sees the Market, Andersen Consulting/Economist Intelligence Unit; "The New Europe," The Financial Post; "Corporate Value: Hallmark of Corporate Success," Business Week; New Management Competencies, The Conference Board; and The Future World of Work, American Management Association.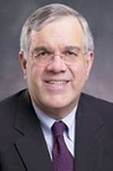 Ken Handal is an expert in corporate ethics and compliance, governance, and risk management.  He has 40 years of experience as an attorney and is well-versed expert in addressing legal, compliance and operational issues for companies facing a variety of external and internal challenges.
Mr. Handal served as General Counsel and Chief Ethics and Compliance Officer for the The New York Racing Association, Inc (NYRA), a $2 billion racing and wagering company.  He  was hired to help rebuild the organization's reputation after a national betting scandal.   Prior to his work at NYRA, he served as President of Governance, Risk and Compliance for Guidepost Solutions LLC, a global leader in investigations, compliance, monitoring, and risk management solutions.  Previously he served as Executive Vice President, General Counsel and Corporate Secretary of CA Technologies, Inc. (formerly Computer Associates). While there, he led the company's global risk and compliance group where he oversaw compliance with its deferred prosecution agreement concerning conduct prior to his joining the firm.  Before CA, Mr. Handal was Associate General Counsel and Compliance Counsel for Altria, the parent company of Philip Morris, Kraft Foods, and Miller Beer, where he also oversaw critical litigation.
He has been recognized for establishing in-house pro bono advisory programs for both CA and Altria.  Before Altria, Mr. Handal was a Partner with the law firm of Arnold & Porter, an Assistant United States Attorney for the Southern District of New York, Criminal Division, and served as a law clerk to Judge Robert A. Ainsworth, Jr., of the U.S. Court of Appeals for the Fifth Circuit.
Mr. Handal currently serves as the Founding Member on the Board of Advisors and on Audit and Compliance Committee of the Hospital for Special Surgery. He has served on the boards of the National Center for Missing & Exploited Children, The Legal Aid Society, the Association of the Bar of the City of New York Fund, Inc., New York Lawyers for the Public Interest, the International League for Human Rights, the Brooklyn Academy of Music, the Convent of the Sacred Heart, and Corporate Counsel magazine. Mr. Handal earned his law degree from The University of Chicago Law School, where he was managing editor of the Law Review.  He obtained his undergraduate degree from Georgetown University.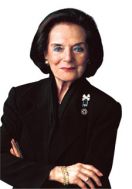 Frances Hesselbein is the Chairman of the Board of Governors of the Leader-to-Leader Institute (formerly the Peter F. Drucker Foundation). She serves on many nonprofit and private sector corporate boards, including the Board of Directors of Mutual of America Life Insurance Company, The Veterans Corporation Advisory Board, The Boards of the Center for Social Initiative at the Harvard Business School, and the Hauser Center for Nonprofit Management at the Kennedy School.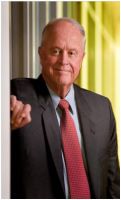 Roger Kenny is Managing Partner of Kenny Boardroom Consulting and is recognized as one of the most prominent thought leaders in the board search and governance industry.  He is regarded  among the world's most recognized boards for his balanced governance insights, director recruitment, board assessment and succession planning knowledge.
Roger has assisted the world's leading organizations in strategically structuring boards and in identifying individuals with unique skill sets to fill specific and challenging roles.  His clients include companies at every stage of growth across a broad range of industries.  In addition, he has conducted more independent assessments of boards than any one person in the governance industry.
In 1982, Roger founded Kenny & Kindle, Inc. an executive search firm specializing in C-level engagements and board search.  After acquiring Boardroom Consultants and assuming its name, Roger led the growth of the firm as President and Managing Partner until it was acquired in 2007.  
Roger entered the industry with SpencerStuart. As Senior Vice President and Partner, he executed CEO and senior general management assignments for clients in a wide cross-section of industries.  Early career experience includes holding senior roles in planning, consulting, and operations at the Port Authority of New York and New Jersey.
A graduate of Manhattan College, Roger earned an MBA from the New York University Graduate School of Business. He received Manhattan College's Dean Fitzgerald Award and is an Honorary Fellow of the Foreign Policy Association.  He holds leadership roles in several organizations, serving as a member of the Board of Advisors of the New York Chapter of the National Association of Corporate Directors (NACD) and as a Senior Advisor at Proudfoot Consulting.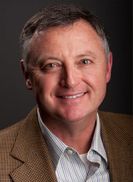 Tom Kolditz is Professor in the Practice of Leadership and Management and Director of the Leadership Development Program at the Yale School of Management.  His experience as a leader development expert spans four decades in the public, private, and social sectors.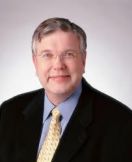 Carl Yankowski is a seasoned business executive who specializes in developing and marketing technology and consumer products. He has held senior positions at Palm, Inc, Sony Electronics, Reebok , Polaroid and others.
BoardBench Companies, LLC | 5 River Road, # 245, Wilton, CT 06897 USA | 203.493.0080